New server ADONIS is Online !!!
If you have any issues, reports send us message on FB:
https://www.facebook.com/Project-KO-MYK ... 785083428/
Admin

Posts: 106
Joined: Tue Dec 19, 2017 12:11 pm
Location: Poland
Contact:
Tutorial 1:
Here is our list that anty-cheat system blocking game, if you have open one of these process turn them off and try again:
- ASUS Com Service
- ASUS System Control Service
- Nvidia process
- Notepad.exe
- Chrome.exe (can sometimes throw it off)
- Killer Network Service (on the Razer laptops)
- Razer Processes (Razor Chroma, Razor Synapse, at-least one of these programs tries to hook onto the client.exe to read the HP bar so the RGB can change on the mouse when the HP drops)
If it didint help contact us on facebook page or go to second tutorial below
Tutorial 2:
Before you use this guide to setup your game client properly. Please be aware that our KnightOnline.EXE is shown by antivirus as false positive due to its complex packaging. The EXE itself will collect information on possible hack tools running under your system's processes hence most of antivirus programs will recognize it as a virus. WE VOUCH WITH ABSOLUTE CERTAINTY THAT FILES ARE NOT INFECTED AND ARE IN FACT A FALSE POSITIVE. Please follow this guide point by point to succesfully prepare your client and enjoy game play.
First try 1, 9. and 10 point. These points are the most important that can help, you can find them below in this post if they dont help come back here and follow the next steps below:
-
https://malwarebytes.com/mwb-download/thankyou/
(Download --> Install --> Scan --> Delete all viruses --> Uninstall malwarebytes --> Restart computer)
-
https://www.ccleaner.com/ccleaner/download/standard
(Download --> Install --> Analyze Cleaner --> Run --> next go to Registry --> Scan for Issues --> Fix selected Issues --> Uninstall program)
After these 2 steps please uninstall all programs that you dont use/need (Start --> Control Panel --> Programs --> Uninstall a program or Apss & features)
If you are using Win7 use this program too:
https://www.bleepingcomputer.com/download/combofix/
(Download --> Install --> Start)
Try start game if not work try with different resolutions if it still doesn't work, follow next steps below:
1. DISABLE ANTIVIRUS (Before downloading client)
Some of the antiviruses may delete the client .rar file upon downloading it or even before downloading. Please disable your antivirus temporary while you are downloading our game client.
2. CREATE ProjectKO FOLDER
Create an empty folder on a location on your hdd where you desire to have your game client stored later on. For example: "C:/User/Desktop/ProjectKO_Empty_Folder".
3. ADD ProjectKO FOLDER TO EXCLUSIONS IN ANTIVIRUS
Open your antivirus (but keep it turned off still). Go to ANTIVIRUS SETUP and find tab "Exclusions". When opened add the ProjectKO folder to the list e. g. "C:/User/Desktop/ProjectKO_Empty_Folder" should be now treated as exception by your antivirus and antivirus will not scan this folder.
4. DOWNLOAD CLIENT
When you finished setting up the exclusion in your antivirus. Now it is time to download our game client. Please remember to keep your antivirus offline still. When you downloaded the client. Put the Project-KO.RAR file inside your ProjectKO Empty Folder e. g. store it inside "C:/User/Desktop/ProjectKO_Empty_Folder".
5. EXTRACT CLIENT INSIDE ProjectKO FOLDER
After you placed the .RAR client inside the empty folder. Right click the client and select "Extract here".
6. OPEN ANTIVIRUS SETUP
When finished extracting, open your antivirus setup again. Go to exclusions and add to exclusion list "KnightOnline.exe" file aswell as "Launcher.exe" and "d3dx9_40.dll". This step might not be neccessary but I like to use it just incase your antivirus is really heavy. If you don't see KnightOnline.exe in your inventory, that means your antivirus or another security software was left turned on while you were setting up other steps and it deleted KnightOnline.exe file during the extraction process. Have no worry, if you take a close look inside the client files, you will see another .rar file named "KnightOnlineBackupEXE.rar". Please carefully repeat steps 1 - 5 and re-extract the exe file.
7. TURN ANTIVIRUS BACK ONLINE
If you completed all steps so far successfuly, you can turn back your antivirus and you should be able to login without any problems.
8. LOGIN PROBLEMS
If your KnightOnline.EXE is still getting deleted you probably have more then one antivirus installed or any other security software. That is in general not recommended anyway. So if you are using antivirus and malware and on top of that some kind of BITDEFENDER. You will have really hard time logging in the game.
9. CLIENT DISCONNECTING "soacs.log"
If the client is kicking your out of the game while you are trying to login or during loading in the game. Reasons can be several. Most of the time there is another program interfiering with the anti cheat. If you open task manager and click Details and see active process list. There are some windows programs processes running in the background that can cause clashes for the anti cheat system. You should go ahead and try to close all unneccessary programs from task manager. List of programs is collected in the last point of this guide and is continously being filled as we find more software that is not compatible with anti cheat or anti cheat recognizes it as a hack,
10. LIST OF SOFTWARE THAT IS NOT COMPATIBLE WITH SOACS
In order to be able to play the game please close the following programs both from GUI and from taskmanager process tab:
1. Drivers updating software
2. Graphic card interfaces / control panels (NVDIA Manager, Helper etc...)
3. Sound card interfaces / control panels (Realtek etc...)
4. Hacking programs (Cheat Engine, HXD, Task Manager Modifier etc...)
If all of theses steps didint work please download teamviever:
https://www.teamviewer.com/
--> Install and send us private message on facebook page:
https://www.facebook.com/ProjectKO1/
then we will remotely help you solve the problem.
We are not forcing you by any chance to use this steps. We are simply vouching for our software to be false positive and is in fact clean for usage. If you recognize these terms, welcome to our community.
Skype: adam5323
Instagram: @adamsiankowski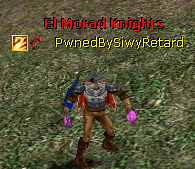 ---
---
Users browsing this forum: No registered users and 4 guests