New server ADONIS is Online !!!
If you have any issues, reports send us message on FB:
https://www.facebook.com/Project-KO-MYK ... 785083428/
Moderator: Moderators
Hello, yesterday i was banned
Sorry if my english not is good, im using traductor
Yesterday when i was farming in stone golems with some friends i die and i go preparing for go tour the work, so i was afk die some minuts, when i looked the pc i pressok, i didn't have time to ask why they banned me because i was already on my way to work so i asked my friends who were still in the game to do it.
They talked with Adam and him said to my friends i was using
any program to loot boxes and that not true, sometimes i was looting, i was only atack my friends pt was looting, i have some Years playing ko in some servers and project, im oldplayer in project and never i was banned and never had reports of this kind, i writed adam in Facebook and never answer, i cant enter launcher or web forum to appeal, so i think my ip was bann, im writing now from my cellphone, ID you have any kind of proof show me please, or please unbann my ip and char, today is my free day and i want do pk with my team and i cant do it for that bann, tahnk you, im waiting tour answer.
---
Admin

Posts: 106
Joined: Tue Dec 19, 2017 12:11 pm
Location: Poland
Contact:
Hello, some people reported you. I was following you and you used illegal software that's why you got banned.
Skype: adam5323
Instagram: @adamsiankowski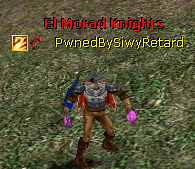 ---
Not true, if you see me using ilegal in that exactly moment why dont ask me and banned? Why wait me to die and when i was afk banned?
I do not agree, I still can not do anything or enter the game, luck on your servers.
---
Admin

Posts: 106
Joined: Tue Dec 19, 2017 12:11 pm
Location: Poland
Contact:
You know which program you used man. Just when you will go to different server stop use and you will not get ban anymore
Skype: adam5323
Instagram: @adamsiankowski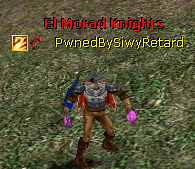 ---
---
Users browsing this forum: No registered users and 0 guests