New server ADONIS is Online !!!
If you have any issues, reports send us message on FB:
https://www.facebook.com/Project-KO-MYK ... 785083428/
Moderator: Moderators
GM_Perdebirun banned my character on 10.01.2020 during the evening BDW event due to an error caused by the display today without giving any reason. And then when I wrote from my other character, he forbade me to listen again. Please take appropriate action. Thank you
---
Previously, my character was examined by a manager named Mariusz and told that there were no problems. However GM_Perdebirun has banned me without any review. I think that the manager has made such a process by defending his own friends, and then I saw the users in the BDW in the moradon region talking about it.
---
Mod

Posts: 7
Joined: Thu Jan 02, 2020 2:49 pm
Contact:
Hile programlarını uzman bir şekilde kullanıyor olup yakalanmamış olmanız temiz olduğunuzu doğrulamaz.
Adam ve Mariusz no problem demiş olabilir fakat bu görüntü benim için problem.
Banınız açılmayacak.
https://www.youtube.com/watch?v=croQ5YBRn0k
---
Admin

Posts: 106
Joined: Tue Dec 19, 2017 12:11 pm
Location: Poland
Contact:
/closed
Skype: adam5323
Instagram: @adamsiankowski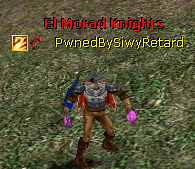 ---
---
Users browsing this forum: No registered users and 0 guests