New server ADONIS is Online !!!
If you have any issues, reports send us message on FB:
https://www.facebook.com/Project-KO-MYK ... 785083428/
Admin

Posts: 106
Joined: Tue Dec 19, 2017 12:11 pm
Location: Poland
Contact:
SOACS Main Application - Loading Game Crash (HOW TO FIX)
ENGLISH Tutorial
How issue looks like:


There are 2 options to fix this issue:
1. Upgrade your windows from win7 to win10. How to upgrade Win7 to Win10 Click Here
2. Format your PC and install whichever you like Win7, Win8.1 or Win10. (will work on everyone) How to reinstall/format your Win7 Click Here
3. If you need some more help just send us private message on Facebook Fanpage and we will help you https://www.facebook.com/ProjectKO2/
TURKISH Eğitimi
Hata nasıl görünüyor?


Bu hatayı çözmek için 2 seçenek var:
1. Bilgisayarınızı windows 7den windows 10a yükseltin. Nasıl yükseltilir buraya tıklayınız.
2. Pcnize format atın ve win7 win8.1 win10 bunlardan hangisini istiyorsaniz yukleyin. How to reinstall/format your Win7 Click Here
3. Daha fazla yardım istiyorsaniz facebook fan sayfamiza mesaj atabilirsiniz you https://www.facebook.com/ProjectKO2/
ESPANOL Tutorial
Cómo se ve el problema:


Hay 2 opciones para solucionar este problema:
1. Actualice sus ventanas de win7 a win10. Cómo actualizar Win7 a Win10 Haga clic aquí
2. Formatee su PC e instálelo como desee Win7, Win8.1 o Win10. (funcionará en todos) How to reinstall/format your Win7 Click Here
3. Si necesita más ayuda, envíenos un mensaje privado en la página de Facebook y le ayudaremos https://www.facebook.com/ProjectKO2/
Skype: adam5323
Instagram: @adamsiankowski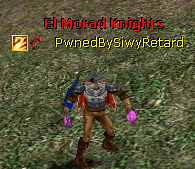 ---
---
Users browsing this forum: No registered users and 3 guests