New server ADONIS is Online !!!
If you have any issues, reports send us message on FB:
https://www.facebook.com/Project-KO-MYK ... 785083428/
Premium Member 2

Posts: 73
Joined: Fri Nov 16, 2018 7:49 pm
Contact:
u could give some reward to people just for taking part in it smtn like silver gem+ ft chest atleast
---
I can make you some nice logo's
But i take $$$ instead of ingame stuff. Dont you have someone to make logo's?
Come have fun with us on the Human side!
---
Admin

Posts: 106
Joined: Tue Dec 19, 2017 12:11 pm
Location: Poland
Contact:
It is not about that we need logo. I just wanted to see if anyone would do something interesting. Instead of this event I will do another one
/closed
Skype: adam5323
Instagram: @adamsiankowski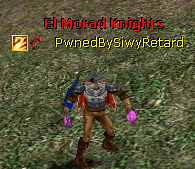 ---
---
Users browsing this forum: No registered users and 2 guests