New server ADONIS is Online !!!
If you have any issues, reports send us message on FB:
https://www.facebook.com/Project-KO-MYK ... 785083428/
Admin

Posts: 106
Joined: Tue Dec 19, 2017 12:11 pm
Location: Poland
Contact:
Most important Market Rules:
12. Don't sell items/char/gb for $ on our forum, facebook groups & in-game.
13. Shouting in-game or using forums for $ sales is forbidden.
Penalty 1: 24 hours mute.
Penalty 2: Permanent ban.
14. We dont support real money transcations, you are doing it on your own risk. If you sold any item and buyer did chargeback don't ask us for help.
15. Selling items for real money is enable only on public forums like ko-cuce, games4life etc...
16. We are not helping with scam issues. Make sure that you have hard ID & PW. Use different informations than on other servers and never share it with anyone. Remember to use Seal system.
Game & Forum Rules!
viewtopic.php?f=9&t=100
Anti-Scam Tips!
viewtopic.php?f=9&t=99
THANKS!
Skype: adam5323
Instagram: @adamsiankowski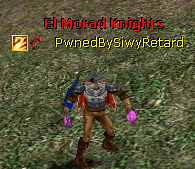 ---
---
Users browsing this forum: No registered users and 2 guests