New server ADONIS Beta 17.07 Official 24.07 !!!

If you have any issues, reports send us message on FB:
https://www.facebook.com/ProjectKOMYKO2/
Admin

Posts: 103
Joined: Tue Dec 19, 2017 12:11 pm
Location: Poland
Contact:
BDW Belt & Necklace - bring 10x Win Coupon to exchange for item, 4x Lose Coupon is changealbe for one Win Coupon
BDW Belt & Necklace are upgradeable by 30% chance.
BDW Belt
BDW Belt +1
BDW Necklace
BDW Necklace +1
Skype: adam5323
Instagram: @adamsiankowski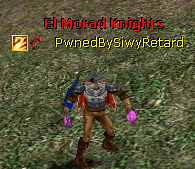 ---
---
Users browsing this forum: No registered users and 1 guest