New server ADONIS is Online !!!
If you have any issues, reports send us message on FB:
https://www.facebook.com/Project-KO-MYK ... 785083428/
Laxus if you still wanna 8 v 8 for gb's pm me ingame
https://www.youtube.com/watch?v=yXWk_Z8tCyU
---
Admin

Posts: 106
Joined: Tue Dec 19, 2017 12:11 pm
Location: Poland
Contact:
Thanks for share!
Skype: adam5323
Instagram: @adamsiankowski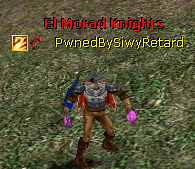 ---
im also up for this vs laxus
---
---
I dont know about fake laxus but, i am, the real one always up for it.
Give me your ingame nick
---
BeSt pk video I v seen so far for this contest , would be more good if it was frapped by meeles
---
---
Just give me your ingame id and lets make 4v4, iam able to log some chars on karus side btw. The Mage on human side with nickname 'Laxus' just fake one.
---
---
Hehe, very nice pk.
I was soooo angry right before we quited -.-
The people couldnt even focus on a mages and where all over the place.

We did 8v8 with you guys earlier before this.
You guys did nothing but run and town. I love how all are against us.
We get all this trolling for being a big group and helping out new players.

We have done 8v8 with all of you, beat you and lost to you. What more do you want xD
Atleast we dont have to ally with others to show we are a good clan. We arent geared
as much as others, but thats what happends when you are a big clan.

And BTW, i am the real LaXuS. Have no clue who this guy is haha, first time hearing of him.
Come have fun with us on the Human side!
---
---
Users browsing this forum: No registered users and 10 guests