New server ADONIS is Online !!!
If you have any issues, reports send us message on FB:
https://www.facebook.com/Project-KO-MYK ... 785083428/
Hello everyone i'm Toasty, I'm new to the server. I'm Looking to make a strong English Knight Online community and personally plan on gaming 5 nights a week. The guild i'm in 'Ironforge' wants to make an atmosphere that will attract new players and KO veterans alike. Helping new players farm they're gear while also supplying PK during the day and for events. If you would like to be a part of what i'm trying to put together please pop into my stream. (info Listed Below) You don't have to be fully English speaking, As long as you know a bit of English we're happy.

Goals:

Start PK at by 17:00 server (5 nights a week)
Try and Farm around 04:00 Server
Be an Organized group of people
Have Fun!

My KO experience:

I've played on and off for about 15 years how. Spent the last year on Zone-KO shot calling and learning from some really good Shot callers. When we PK (PvP) discord is a requirement. I have patience for new players but i don't keep letting bad behavior persist.

Twitch: Twitch.tv/ToastyTaco
---
Rank 4

Posts: 20
Joined: Sat Nov 03, 2018 8:43 pm
Contact:
Yup yup, Toasty is a friend I've known for years and you can check his stream out for PK / live footage.. and don't worry we will be compiling a pk video you all can look forward to and enjoy. Stay tuned and happy hunting!
---
Admin

Posts: 106
Joined: Tue Dec 19, 2017 12:11 pm
Location: Poland
Contact:
Skype: adam5323
Instagram: @adamsiankowski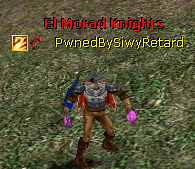 ---
---
Users browsing this forum: No registered users and 12 guests