New server ADONIS is Online !!!
If you have any issues, reports send us message on FB:
https://www.facebook.com/Project-KO-MYK ... 785083428/
Rank 1

Posts: 2
Joined: Fri Nov 09, 2018 12:54 am
Contact:
First movie clan Iron Forge, enjoy it
https://www.youtube.com/watch?v=g4rEAflJV9o
---
Admin

Posts: 163
Joined: Sat Jan 06, 2018 9:42 pm
Contact:
Thank you for the great share! We will contact you about the reward soon!
---
Admin

Posts: 106
Joined: Tue Dec 19, 2017 12:11 pm
Location: Poland
Contact:
Nice video! Thanks
Skype: adam5323
Instagram: @adamsiankowski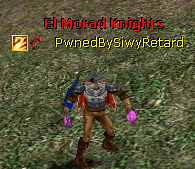 ---
---
Users browsing this forum: No registered users and 14 guests