New server ADONIS is Online !!!
If you have any issues, reports send us message on FB:
https://www.facebook.com/Project-KO-MYK ... 785083428/
Admin

Posts: 106
Joined: Tue Dec 19, 2017 12:11 pm
Location: Poland
Contact:
All Server Update Informations #13-19 (Cyber)

1. Prayer of God's [Package] purchase PUS issue fixed
2. Visual Bugs Fixes
- Totamic Spear & Impact Durability fixed
- All Shells Visual Defense fixed
- All Chityns Visual Defense fixed
- Mage Shell required stats fixed
3. Upgrade Bugs Fixes
- Elixir Staff elemental change fixed
4. Seal System has been implemented. Premium users can now Seal & Unseal their items via panel
5. Ring of Fire, Ice, Poison, Light has been boosted
- by 150 HP & 150 MP Bonus at +0
- by 250 HP & 250 MP Bonus at +1
6. Beginner Clan join function has been implemeneted. You can join beginner clan via panel.
7. Alliance break after restart bug has been fixed
8. Talia Skin repair bug has been fixed
9. Iron Bow +6 visual poison damage fixed
10. Mage 72 skills damage has been increased by 15%
11. Group Complete Healing skill animation has been changed
12. Rezz skills casting failled issue fixed
13. Mage novas range has been reduced
14. Ice & Lightning Shot has been added to archer skills
15. Party cure skill range has been reduced
16. Group complete healing range fixed
17. Cold-Hearted-Dagger bonus stats fixed
18. +9 accesories from HOBGOBLINS drop boosted
19. King's Sceptor elemental looks has been fixed
20. King's Election starts at 23.07.2018
21. Felankor & Isiloon luring is now disabled. They wont move anymore.
22. Exceptional Weapons casting failed has been fixed.
23. Overall server maintenance & Hosting updates.
24. Mini Isiloon has been deleted from Abyss and added to Chaos Stone spawns
25. Trina has been added to Orc Bandit Leader at low rate
26. Towers damage has been increased by 30%
27. Center Artifact [CSW Crystal] Health has been reduced by 30%
28. Gold Bar drop has been added to Warder 50% & Keeper 100% rate in War zone.
29. Trina has been added to Guards & Recons at low rate in War zone & Invasion
30. Selfname Packing system has been implemented.
31. Ultima has been added to Bi-frost zone with 100% drop rate.
Skype: adam5323
Instagram: @adamsiankowski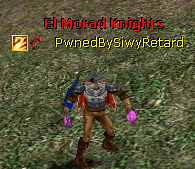 ---
---
Users browsing this forum: No registered users and 3 guests